You can now:
Navigate through handstands by clicking the "Previous" or "Next" buttons.
Access the newest handstands from the homepage.
---
Well, I have been doing a lot/driving a lot and haven't got to post everything.
I still need to post about my Yosemite Backpacking Trip, Death Valley National Park, Las Vegas and to update my handstands, I've got a bunch more. But I have no more internet for today, and don't know when the next time will be with a decent connection. Hopefully soon. Cheers!
---
In case you haven't checked it out lately, or didn't know about it… There is a map of the Handstands I have done.
Click on the map here to check them out!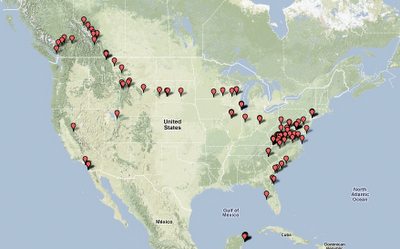 ---