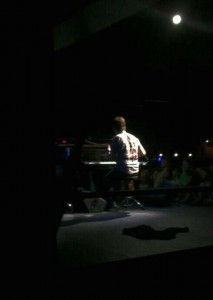 Our weekend in Charlotte was great because I got to get off the computer, and went somewhere new. I haven't done either of those in a while so it was very appreciated.
Friday night entailed the "ditch a car in a parking lot and hope no one tows you game", followed by a Ben Folds show at the Fillmore. The Ben Folds show as AWESOME. I have seen him twice before in Blacksburg, VA and then later that week in Charlottesville, VA when he was with a full band and was blown away. This past show was Ben Folds playing solo. It was definitely different, but was not disappointing. The highlight is definitely the fact that we were the first crowd he ever tried Chatroulette with :-). He put his laptop on top of his piano and then logged into this random video chat program called Chatroulette. Here is the video he recorded on his computer that has gotten millions of views on YouTube:
Now that Ben Folds show was a complete success, we only had one other "must do" item for the weekend. That was to hit up Cabo Fish Taco, one of our favorite dining establishments in Blacksburg, VA that we knew had a second location in Charlotte. The Charlotte Cabo was just as awesome as the one in Blacksburg, and their margaritas were just as good too. The time we spent in the North Davidson ("NoDa") district of Charlotte was our favorite. I even tweeted about it.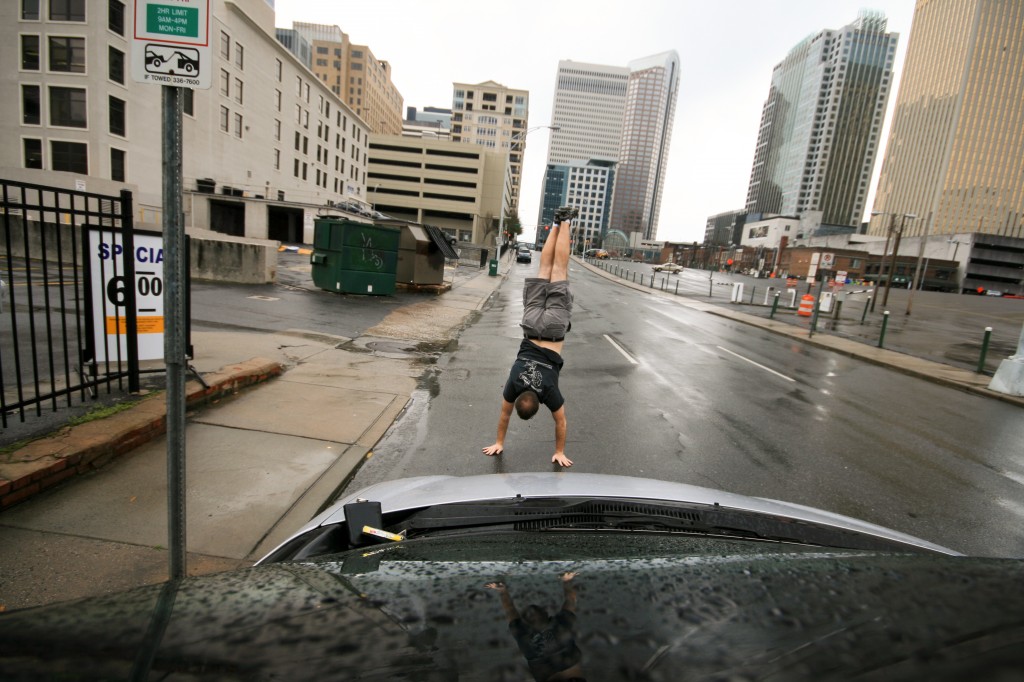 Because I was more in relax mode I didn't carry my camera around with me at all during the weekend. What this meant was no handstand picture… I realized this before I left town, so I went ahead and pulled off on a random street while it was raining and did one. I hope to return to Charlotte and get a cool handstand in "NoDa", but for now I have a handstand in Charlotte!
---