South Cackalacky
Went down to South Cackalacky (SC) to move in Kristen this weekend w/the MIGHTY POWERS OF THE MINIVAN and it was a complete success. So much so that she said the weekend was "uneventful". I like to think that scrounging around and finding tons of awesome (well not perfect, but still good) furniture, cleaning supplies and random things, and helping move it in helps that a little. Her place is looking great, and I think she'll love it. The only problem I see is with her and the little beetles, haha.
In any case, on the way back, I was super impressed with myself. I filled up for a whopping…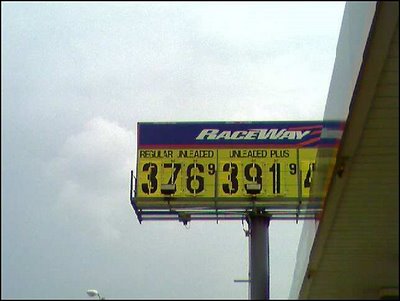 Much better than the 4.09 I saw in Statesville, NC off of I-77 near Broad Street.