Homeless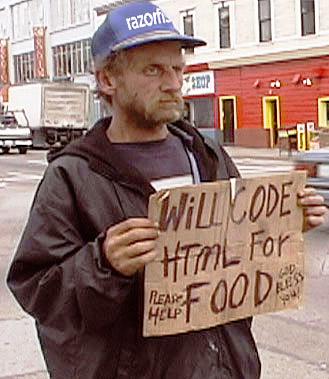 So in just under 9 hours I will be this man. My lease ends today and I will officially be a homeless computer programmer. A lovely world it is! He is completely burden free of "cleaning" and "making the bed". Ahh, what a wonderful life, sleeping on the streets!
Well, not too far from the truth. Graciously crashing with Jared, Kristen, Family and then off on my Handstands Across America adventure I go starting July 24th!
I am looking forward to helping out Kristen with all of her new found furniture and then hopefully will be wrapping up my 7 year stint in Blacksburg. I told myself I had to leave Blacksburg by the time I was 25 so I wouldn't be a townie for life. I will be leaving on the night of July 14th… and considering my birthday is the 15th, I'd say that is one closely met goal!
Onward to my new home! (your couch and the great outdoors!)